After the country gained Independence and witnessed gruesome partition, Hindi cinema's attempts of adding nationalist & patriotic themes to its films got reduced to very few films. One of the main reasons behind this was the uncompromising attitudes of the censor board. the censor board despite guaranteeing freedom of expression after independence has had issues with nationalist patriotic touch, as their prime importance was social harmony, so they were more merciful towards Romantic/Drama films than nationalist ones.
In 1949 a film named Forty-two, directed by Hemen Gupta, & as the title suggests the film had reference to Gandhi's Quit India Movement and was based on an incident that happened in Calcutta where police officials surrendered to a huge mob wanting to hoist the national flag. The Calcutta Censor Board, whose President was commissioner of police, banned this film. Hemen Gupta's other film Anand Math(place of joy) made in 1952 was also a film with patriotic flavor, based on an uprising against the Britishers by a group of militant monks, which was also banned due to problems with the censor board.
Although the films with Nationalism, Patriotism, & Secularism in their themes were very few, most of them failed at the box offices. there are a few exceptions to this category of films, those who had made their mark in the audience's hearts and box office, with film-like SHAHEED(1948), SAMADHI(1950), and Andolan(1951).
One of the most notable exceptions to this category is "HAQEEQAT" directed by Chetan Anand, starring Dharmendra, Balraj Sahni & Priya Rajvansh. This film was based on the 1962 SINO-INDIAN WAR in which India faced a heavy loss. This film didn't have any major story in it but was shot so aesthetically that it still holds the position of the most realistic depiction of War in any Hindi war film. The film had decent soothing music with one great song like "ab tumhare hawale watan sathiyo" by none other than the legend Mohd. Rafi.
When Satyajit Ray & Chetan Anand was at Oberoi Grand in October 1964 for BFJI awards, where Ray was getting an award for CHARULATA & Chetan Anand for Haqeeqat; there Ray had reportedly said to Anand; "Chetan, I saw Haqeeqat. Strong visuals, excellent music, but no Story". To which Chetan replied, "Haqeeqat is not a film it's a mosaic"; both Laughed. These words of Chetan Anand pretty much defines his documentary style of filmmaking used in Haqeeqat.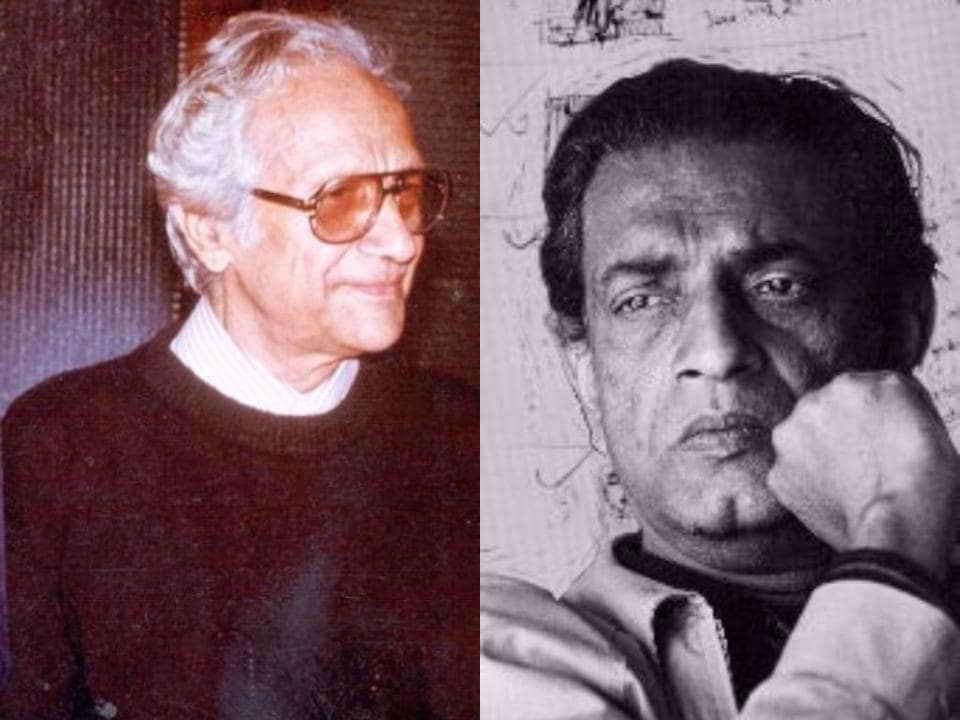 HAQEEQAT's Portrayal & How it survived Censorship
In Haqeeqat the film had neither a major storyline nor any protagonist, though Dharmendra can be seen as Film's Hero. The Film Portrays Different Stories parallel to each other, connected by the main thread of War in the Background. Sino-Indian War happened due to a boundary dispute between India & China because China's annexation into Indian territory threatened the Country's Territorial Integrity & Sovereignty. The film captured this through beautiful scenes & sequences of Chinese soldiers face-off with Indian soldiers, Chinese soldiers capturing the Indian basecamp overpowering the Indian army.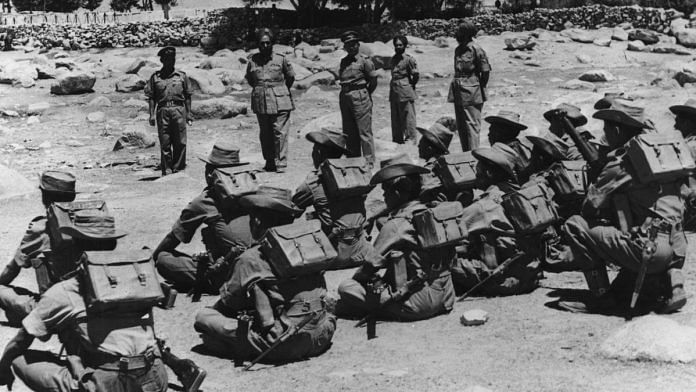 In the Film Major Iftikhar(Balraj Sahni) explains to his troops why they need to defend the motherland by drawing an image of a centuries-old tolerant India which has always been attacked by Invaders & this time it happening again. In another scene, Brigadier (Jayant) told his jawans that their so-called friend, has been turned out to be their biggest enemy and that is why they need to showcase their greatest strength. This scene also had some documentary clips of Indian prime Minister Jawaharlal Nehru & the Chinese premier chou-en lai, which intensified the scene realism. In one more scene, major Iftikhar explains that "as important it is to die for the nation than so is to live for the nation, and for that instead of fighting with these brutes, we must escape" & they did the same.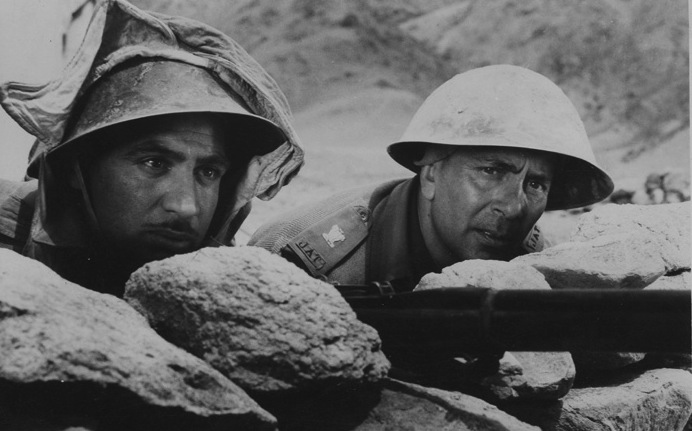 In War, out of many horrifying elements, one is a human rights violation, in the film the Chinese soldiers are showed raping a ladakhi girl named Angmo(Priya Rajvansh) who was in love with Capt. Bahadur Dharmendra, this scene symbolizes an enemy soldier's violation of territory because Land & Woman are conventionally seen as the possession of man, so this is meant to symbolize victory over the enemy. In the final scenes of the film, Angmo avenges her exploitation by killing those soldiers. Later she died beside her lover capt. bahadur who too died during this armed conflict with Chinese troops. Thus in this scene, both the lover's stories ended tragically, but worth their respect & honor.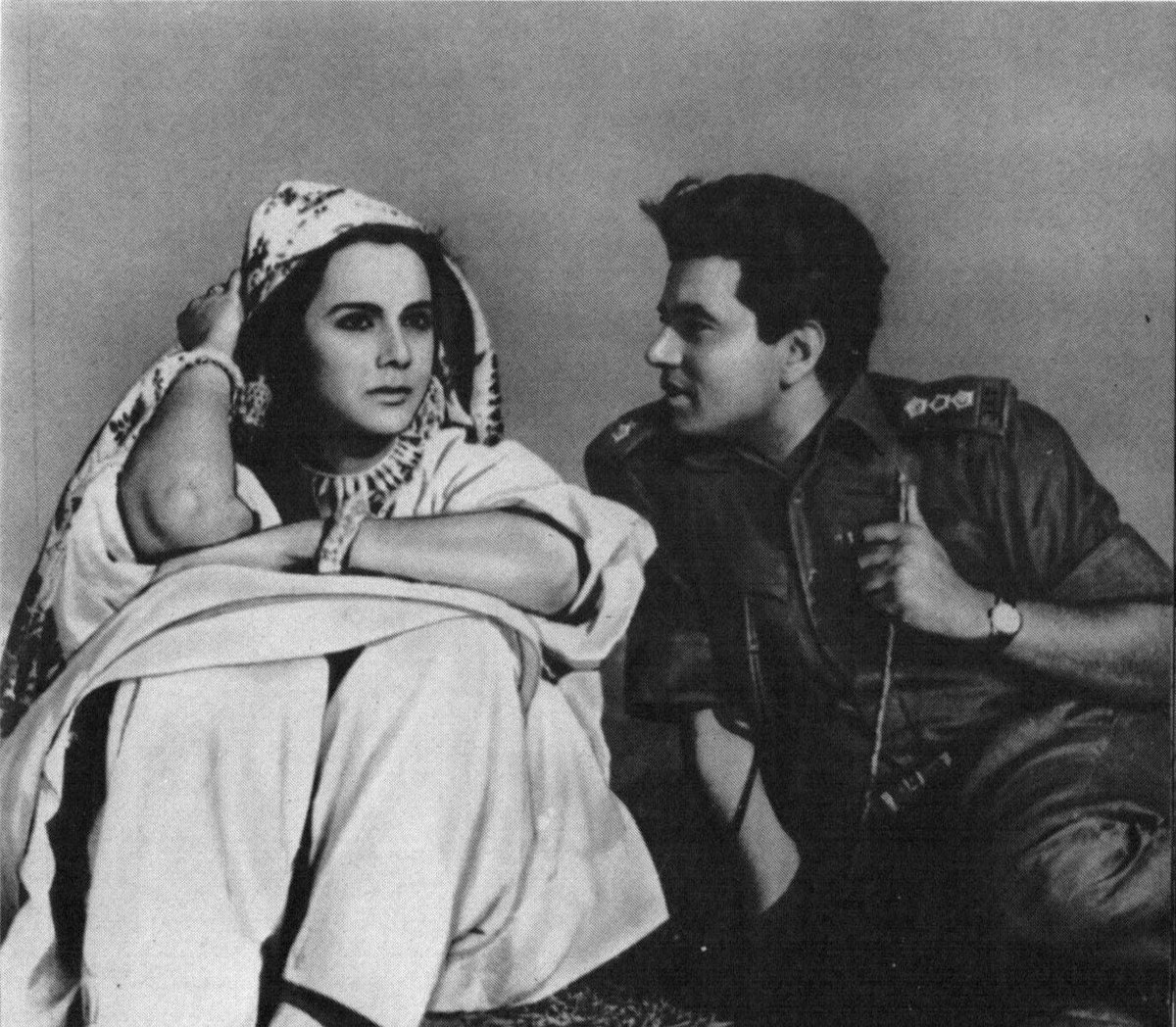 One of the possible reasons why this film besides showing war so realistically survived censorship is because it came just after the 1962 SINO-INDIAN War when the wounds were fresh. This film Patronized Pandit Nehru Leadership & bravery of the Indian Army by creating a "Moral-Victory" for the nation. This war film ended with scenes of the tragic love story of Angmo & Capt. Bahadur gave a sense of pride to both the woman & soldier. Balraj Sahni & Jayant's speeches were written in the sense that they had the power to reestablish the valor of Indian armed forces despite the loss in the war.