When it comes to the depiction of rural life & farmers in Hindi Cinema aka BOLLYWOOD we talk about films like LAGAAN(2001), MOTHER INDIA (1957), DO BIGHA ZAMIN(1953), etc. But do we know about one of the most realistic depictions of rural life, poverty, hunger, prostitution, love in a pre-independence Hindi film??? DHARTI KE LAL (Children of the Earth, 1946), made by K. A. Abbas, is a realistic depiction of the plight of a peasant family caught in the man-made Bengal famine of 1943 in which over 1.5 million people died. This is one of those films which is Beautiful and Heart-Wrenching at the same time. A story of the Bengal famine of 1943, and its consequences on rural life with such deep insights into human behavior during a crisis.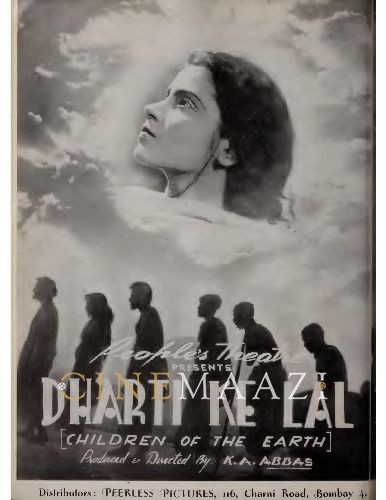 The Quit India Movement was a movement launched at the Bombay session of the All India Congress Committee by Mahatma Gandhi on 8 August 1942, during World War II, demanding an end to British rule in India. As a response to this some of the famous & strong Hindi Cinema Celebrities like K.A. Abbas, Prithviraj Kapoor, Balraj Sahni, Ritwik Ghatak, Salil Choudury, and many others joined hands in the formation of IPTA: Indian People's Theatre Association (IPTA). Many of IPTA's members were outspoken about their Marxist and socialist views and strongly believed cinema to be a powerful medium of social change. As Cinema is both a window and mirror to the society so it is inevitable that a film will represent current ideologies prevailing in the society and will also educate people about what should be the ideals for creating a better society, for bringing significant changes in the life of deprived people by becoming the voice of the voiceless. The IPTA received criticism at the time from conservative sections of society, accusing the organization of Marxist propaganda, but its pioneers brought a new kind of Cinema in India which was more realistic to depict life in the most real & raw form, mostly inspired by Italian neorealism. Also, Read- PARALLEL CINEMA.
THE FILM
Film's Director Khwaja Ahmad Abbas used two of IPTA's plays- Nabbana(Harvest) and Jbbandiby Bijon Bhattacharya and merged it with Annadata a story by one of most progressive Hindi writers Krishan Chander7 to write the story and screenplay of Dharti Ke Lal. It is a story of a farming family in Bengal where all the men in the family are sons of the soil, and harvested crops to run their family. The family also had an internal conflict where the wife of elder son Niranjan was unable to give birth to a child even after years of marriage, the taunts she got from her mother-in-law converted into envy with her sister-in-law when she became pregnant. This conflict was resolved so beautifully when the family was hit by floods and famine.
The Film also Portrays Human love for his pets & animals and how their relationship dwells when they work together as like the relationship of Ramu with his cow Laxmi while they plowed the land together, their separation is one of the most heart touching scenes of the film. When the famine hit the family they were bound to sell their castles and everything they possessed, as they were already indebted to huge amounts of loans at patwari & zamindar. All they were left with was their land. Ramu emphasized selling it too but faced strong opposition from the family as they considered it to be a sin because the land was both sacred & ancestral to them. Losing all hopes of betterment Ramu left the village and went to the city. The Family too after struggling with poverty & hunger followed the city path. as in the city, they can at least find food as beggars which was impossible in the village which threatened their survival.
But all they got in the city was even more struggle & hunger that shattered them completely so much so their animal instincts started to emerge up, wife of Ramu was forced to sell her body so she can buy milk for her baby. This whole sequence of the film also had some real-life documentary images, concretizing the realism in the scene with some disturbing images.
The film ends with Niranjan explaining to the whole farming community that the greedy city slickers profiteer off innocent farmers. They must learn to become independent of zamindars & patwaris and must learn to unite and work together in shared cropping by consolidating their small landholdings and resources. Because by only working together they can free themselves and the nation from the shackles of slavery and exploitation.
AFTERMATH
Dharti Ke Lal documented the 1943 Bengal famine and criticized British policies for accelerating the famine by denying initial requests for more food stocks. Scholar Amartya Sen argues that the Bengal famine of 1943 was avoidable as it was a man-made famine in which economic inequality played a major role. Dharti Ke Lal had a major influence on the story of DO BIGHA ZAMIN made by Bimal Roy, although Bicycle Thieves is cited as a key influence in the aesthetic and ideological choices taken by Bimal Roy when directing Do Bigha Zamin, it had yet to be released when K. A. Abbas embarked on Dharti Ke Lal, which perhaps suggests that the neorealism movement in India was running parallel with that of Italy.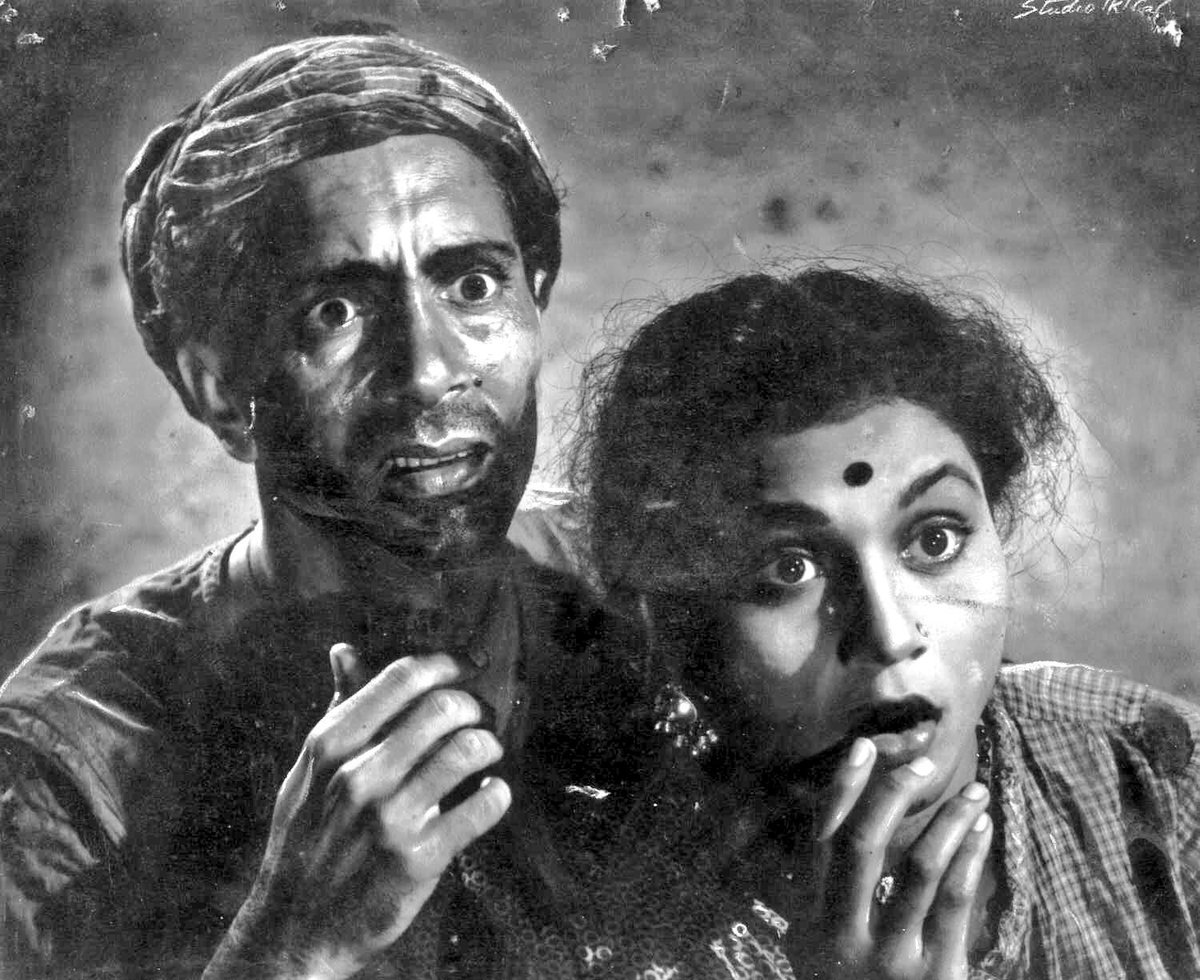 Dharti Ke Lal also established IPTA's one of the leading members BALRAJ SAHNI as an actor of high caliber, who turned out to be one of the finest actors Hindi Cinema ever had. Critic and Filmmaker Mark Cousins said when Dharti Ke Lal was released in CHINA, it became one of the favorite films of Chairman Mao. K.A. Abbas believed that the commercial potential of Dharti Ke Lal was largely jeopardized by the social turmoil of the impending partition of India. 'It was released … in one theatre in Bombay, and on the same day, the communal riots started between Hindus & Muslims. Our first show was full, all the shows were fully booked … The second show never got started' -said, Abbas. India's Partition and the subsequent creation of Pakistan tear down IPTA's dream of creating Hindus-Muslim Harmony through the use of socialist & anti-colonial views in their film.
You can watch the film on Youtube for free: