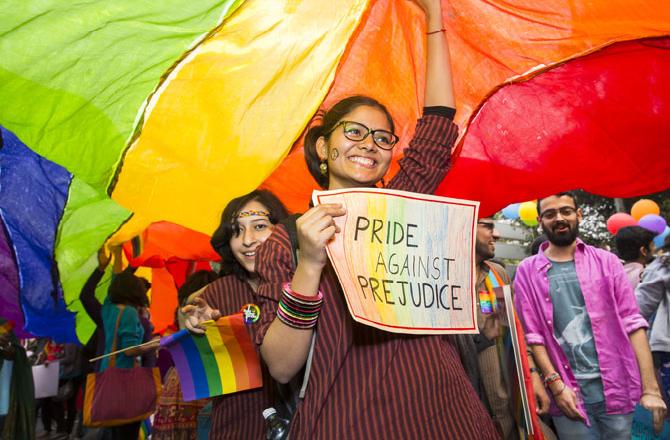 Sex or Homosexuality, in particular, had been a taboo in India. Whenever Filmmakers tried to explore this domain of society, they were neither encouraged nor supported. But few Filmmakers in this ocean of Indian Cinema were always open to these topics. Through their films, they had put a question mark on society's conventional and toxic attitude towards the LGBTQIA community. Deepa Mehta is one of them who had bravely portrayed a story of two lesbians with reference from Ramayana. In 1990s India, where Love in Bollywood film was just about Hero fighting with the villain to get his Heroine, this film was a story of an urban middle-class family of Delhi, where two sisters-in-law fell in love with each other.
The names Sita and Radha are not because of coincidence, it was a deliberate way to refer to the Indian Epic MAHABHARATA & RAMAYANA, where one of the most profounding characters of Sita & Radha were left by their partners at a certain point in time, the same happens in the story of fire where the two ladies didn't get any love from their respective husbands. The repetitive reference of Ramayana in the film was signifying Indian customs and their relevance in modern times. In Indian philosophy transcending from Ramayana, the wife is expected to be an embodiment of Sita even if her husband is not like Ram. She has to be Loyal to her Husband and is not allowed to have bold sexual desires. If she does so then that Desire of her will be considered impure.
72% of married Indian women interviewed for a survey by a medical portal in 2015 confessed that they were dissatisfied with their sex lives. In comparison, 98% of the men interviewed by the portal said they were quite happy with their sex lives. But most of them continue to be in that marriage because of several reasons like they were never taught that their Sexual gratification matters instead they were told to satisfy every need of their husband including his physical needs. They are also made feel several times they are reasons for their unsatisfactory sex lives, and they end up losing interest in a physical relationship with their husbands. Another thing that happens is they also start having a parallel sex life outside their marriage, according to a survey by Gleeden (India's First Extra-Marital Dating app) about 55% of married Indians have been unfaithful to their partner at least once, of which 56% are women. Read: https://www.livemint.com/industry/media/55-married-indians-have-cheated-on-their-spouses-most-are-women-survey-11582712240534.htmlhttps://www.huffpost.com/archive/in/entry/why-indian-women-stay-in-sexless-marriages_in_5d3c0d3ee4b0a6d6373fb676
In the film a dialogue says, "THERE IS NO WORD IN OUR LANGUAGE THAT CAN DESCRIBE US. HOW WE FEEL FOR EACH OTHER"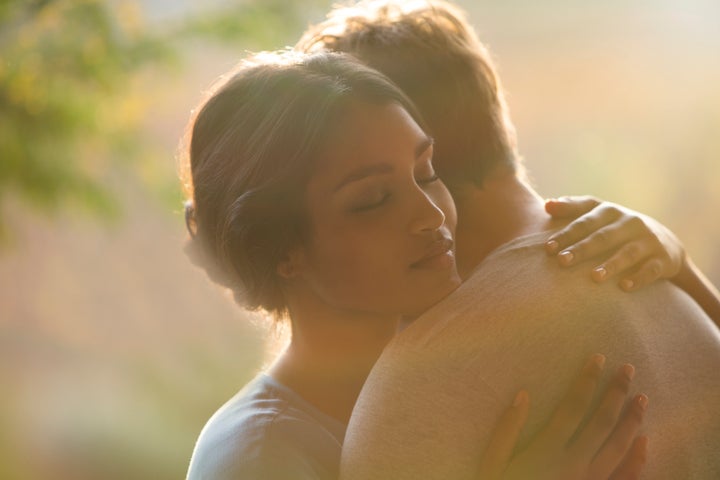 But FIRE is not a story of giving up over the "Desire of Sex", one of the film's famous line is " I DESIRE YOU AND I DESIRE TO LIVE". This was said because both Radha and Sita knew they wont be accepted by anyone, which exactly happened. Woman's free expression of her sexual desire and two people of the same sex having intense sexual tension for each other was always considered unethical, impure, and a sin. So what options they were left with??? Yes, let everybody say whatever they want, let them do what they want, in the meantime, the Lovers should continue to drink the eternal pure drink of love, and should unite with their love, because Love is Love. Radha & Sita also did the same.
Also read: https://hindustancinemas.com/index.php/2021/03/29/aligarh-v-s-dostana-gay-cinema-bollywood/