Shabana Azmi is one of the best actresses that Hindi Cinema ever had, she has done different kinds of roles in her career spanning over four decades and over 100 films both in Parallel and Mainstream cinema, and one interesting thing that her filmography has is Infidelity caused by Infertility, Here are four films of Shabana Azmi that deals with this issue:
ANKUR(1974),
In this film, Azmi played a woman Laxmi who is married to a Deaf-Dumb, Uneducated village man who is probably impotent kishtiya, because he was a heavy drunker useless man and left her wife alone, She decided to live with the son of Zamindar, Surya, who eventually seduced her and impregnates her. After the return of the wife of Surya and later return of the Laxmi's husband the real Drama happens.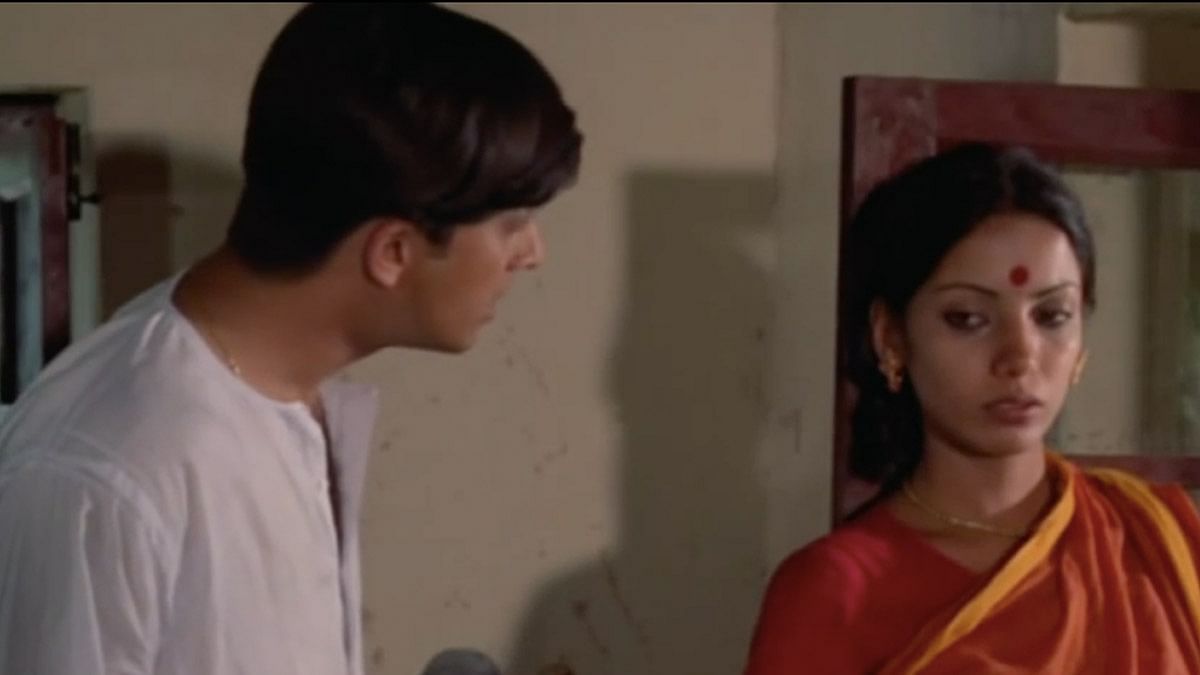 Similarly in EK PAL (1986)
She played Priyam who was first in love with a charming young man Jeet, who left her for her higher studies at Harvard's Business School and she was left with no other choice, but to marry a man of her parent's choice, Ved, a workaholic young man who had no time for Priyam even after her miscarriage. When jeet return after completing his studies and Ved lefts for Kenya for his office, the two old lovers reunite to make love which eventually leads to Priyam turning pregnant.
In Prakash Jha's MRITYUDAND(1997)
The older of the two sisters-in-law Chandravati (Shabana Azmi), is supposedly barren. Accusing her of her infertility, her husband Abhay Singh deserts her and the family and becomes the chief priest of the main temple after having his predecessor murdered. Chandravati falls seriously ill from the shock of desertion and is sent away to the city for medical treatment. The low-caste family loyal Rambharan, who is now affluent, nurse her back to health. They fall in love and the relationship transcends the emotional to step into the physical. When she discovers she is pregnant, she is thrilled at the discovery that she is not barren at all instead of panicking at the social stigma she will have to face back in the village. When Ketaki, the younger sister-in-law asks her whose child it is, she smiles and simply says, "Mine." This is the strongest statement in the entire film.
In Deepa Mehta's FIRE (1996)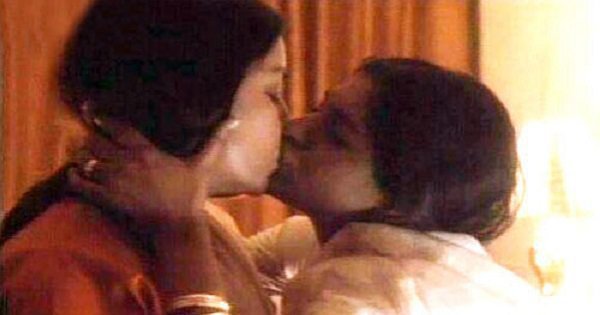 RADHA(Shabana Azmi) is abandoned by her Husband ASHOK because she was unable to give him a child and later the mad man started practicing celibacy and made her wife control all her sexual urges. Later in the film her sister-in-law, SITA was abandoned by her husband and Radha's Brother in Law Jatin because of her extramarital affair, then both Radha & Sita got physically intimate due to their sexual desires.

In all the above four SHABANA AZMI'S acting performances were brilliant despite the roles being quite the same's motivation. Shabana Azmi's boldness and sort of Hotness made her truly one of the finest bravest Actresses of Hindi Cinema who had both, Extravagant beauty and Enormous Talent.