When it comes to Bollywood, the subject of Gender Sensitization hardly gets addressed through films. But few films do talk about LGBTQ Community in either conventional narrative or else through unconventional masterpieces. Today we are comparing one conventional Bollywood film with an unconventional one & both films represent GAY MEN.
ALIGARH (2015) & DOSTANA (2008) are two such films, YES the gap between them is 7 years but DOSTANA best fits the Bollywood stereotypical portrayal of Gay Men, and ALIGARH best does the opposite so we will take both films for our discussion just to categorize Hindi Cinema's 2 different opposites :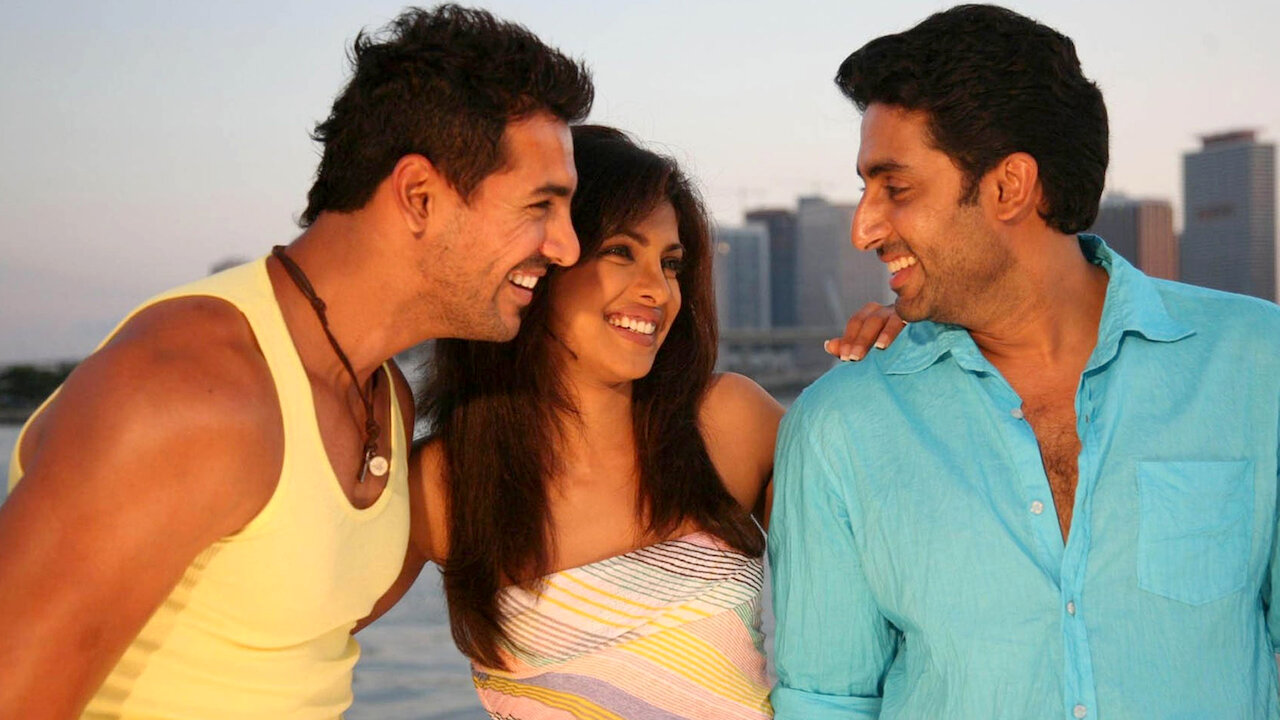 DOSTANA released in 2008 was a film about two boys Kunal(John Abraham) & Sameer(Abhishekh Bachchan) who wanted to get a Home and to get one they both decided to act as a 'Gay Couple" as the landlady wouldn't allow any "so called-normal/usual men" to stay in their house; and this absurd idea gets green flag from the landlady because according to her, usual men are not gonna be safe both for the house and for her niece Neha(Priyanka Chopra). To act Gay, the character of Abhishek Bachchan is seen doing stereotypical moves (seen many times in Bollywood Movies), like when Sameer talks about meeting Kunal in Venice & it was shown through him acting with his hands swinging in free air, he was moaning while talking & of course, moving his body in girlish style; this scene can be seen as a satire on any gay couple in form of their approach towards their relationship and making fun of physical intimacy between them; yes they are not gay in real but was that necessary to enact a gay person doing all the non-sense??. The BODY LANGUAGE of both Sameer's Character and the character of M (Boman Irani) was an absurd portrayal of a Gay Man.
BUT, as TIME Changes So does Change CINEMA…..and As in 2008, we saw DOSTANA which was less funny more pathetic In 20015 we saw ALIGARH, a film which is nearly close to a work of a genius, a biographical drama which gives due respect to life & personality of a Gay Man.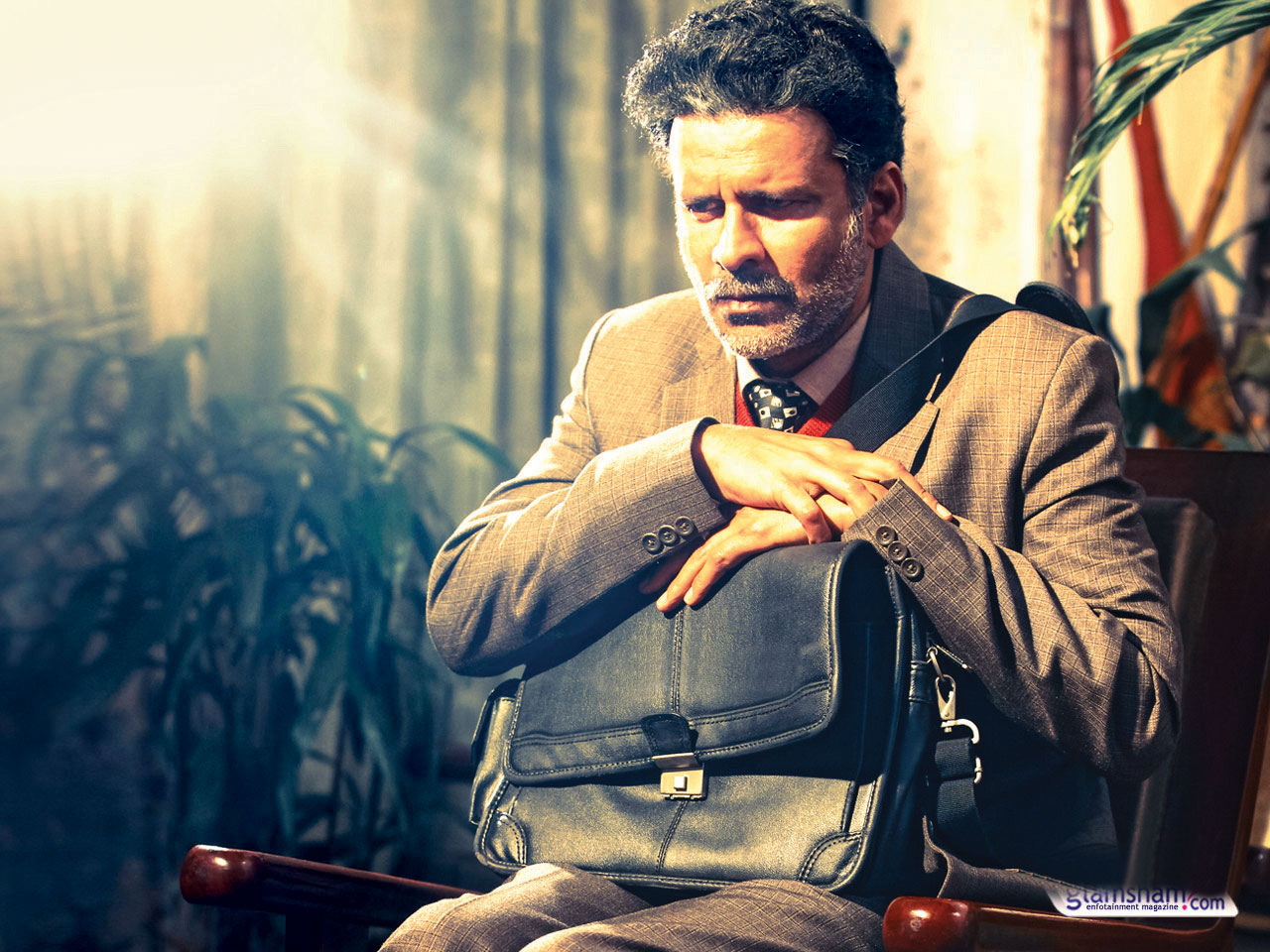 ALIGARH is a film about an aged-college professor, Dr. Shrinivas Ramchandra Siras, a professor on whom a sting operation was carried out to determine his sexual orientation, & he was a Gay Man and when this was revealed through the sting operation his life was turned upside down. The film portrayal of homosexuality is par excellence when the director showed the opening scene of 7 minutes was an enormous take at how Indian society peeps into the life of any homosexual person and wants to change(destroy) it. MANOJ BAJPAYEE'S masterful performance as a professor siras was a masterclass for any actor or director belonging to Indian cinema as how should one make a performance of this level, his body language was out of grace, not absurdity, his hand movements when listening to songs when taking to Deepu(Rajkumar Rao) when singing Marathi song were marvelous, his voice modulation and intonations makes us so clenched in his stories his life philosophies and what he feels about him and his sexual preference. Professor siras denied calling himself "GAY" as for him these three letters are unable to define his feelings, for him, it is an uncontrollable urge to be homosexual not a sexual preference.
This contrast between these two films is not made to upgrade or downgrade anyone's work but to show what is the difference between Bollywood's best portrayal of Homosexuality & the worst one. The examples of the worst portrayal are too many from Kal Ho Naa Ho (2003) to Partner (2007), Student of The Year (2012), Bol Bachchan (2012), etc. BOLLYWOOD is full of these portrayals and the examples of best one are just a few, In fact, Hansal Mehta's ALIGARH was a path-breaking film on Gay cinema in Bollywood.

ALIGARH was a flop at the box-office, while films like DOSTANA make huge numbers. but things have changed and are changing the Recent film Shubh Mangal Zyada Saavdhan in the same category was quite appreciated by the audience & the 2019 Amazon-Prime Series MADE IN HEAVEN was also successful in capturing the life of a Gay man. We hope such sincere efforts will continue to come in the future also.