INDIA GOT INDEPENDENT ON 15 AUGUST 1947 AND IT WAS THE TIME OF BEGINING OF A NEW ERA, AN ERA OF PROSPERITY, AN ERA OF FREEDOM, BOTH FOR THE COUNTRY ANF FOR CINEMA. THE ENVIRONMENT IN THE COUNTRY WAS NOT SAME EVERYWHERE, WHERE BOMBAY WAS CELEBRATING CALCUTTA WAS IN CURFEW DUE TO PARTITION, LET'S LOOK AT HOW INDEPENDENCE AND PARTITION AFFECTED HINDI CINEMA AND ITS NATIONALIST REPRESENTATION DURING 1947-1960.
Many of these films were box office failures and only Andolan (1951), Dr. Kotnis Ki Amar Kahani (1946), and Shaheed (1948) were really hit. These films were romanticized recreations of patriotic, idealistic, self-sacrificing Indians fighting British villains. In films like Shaheed (1948) and Samadhi (1950), for example, director Ramesh Saigal exploited the Quit India Movement and the Indian National Army Uprising as background. Samadhi (1950) is a patriotic drama addressing Subhash Bose and the Indian National Army.
Two features characterize these films:
Firstly, The freedom fighters become cult figures eg. Subhash Chandra Bose, Bhagat Singh, MAHATMA GANDHI, etc.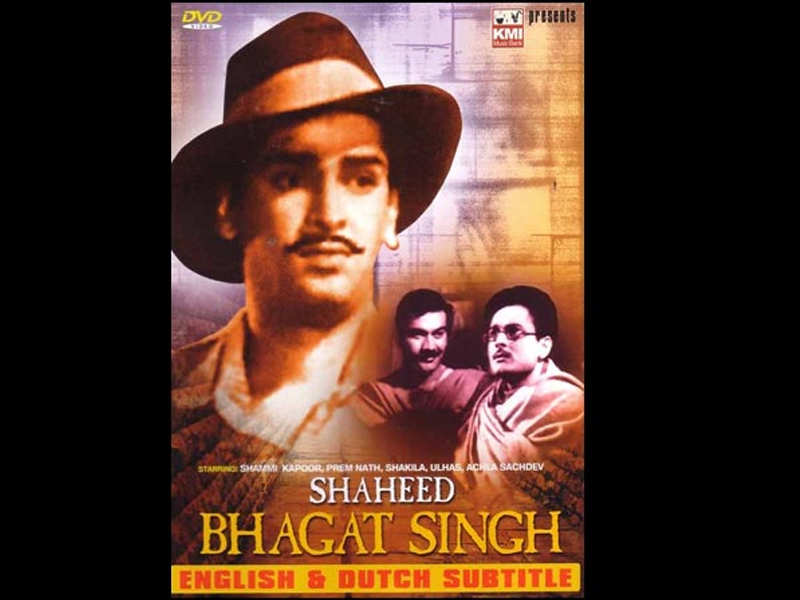 Secondly, patriotic songs reverberating through the films had the cumulative effect of stirring the patriotism of the nation. The bulletin of the Festival News (New Delhi) January 10-20, 1998) notes this effect in songs such as Door hato yeduniya walo, Hundustan hamara hai (We announce as loud as we can that India belongs to us) in Kismet (1943) and Watan Ki Raah Mein … (Here goes a martyr on the path of freedom for the nation).
The events that followed the partition of India in 1947 were probably too tragic and traumatic for the film industry to come to grips with right away. Consequently, few films were made which had nationalist fervor as their theme – except Shaheed (1948), Samadhi (1950), and Andolan (1951). However, one reason for not making films with nationalist or patriotic themes was the intransigent attitude of the Censor Board despite guarantees of freedom of expression after Independence.
In 1949, the film Forty Two (the title referred to Gandhi's Quit India's movement of August 1942) was based on a real incident near Calcutta and depicted the surrender of the police to a jubilant crowd which then hoisted the national flag. But the director of the film, Hemen Gupta, had problems with the Calcutta Censor Board, whose President was also the Commissioner of Police. The film was banned, and so was Gupta's Anand Math (The Place of Joy) made in 1952, which was based on the uprising against colonial rule by a group of militant monks. One notable exception to this suppression was Haqueeqat, made in 1964. Directed by Chetan Anand, Haqueeqat was, according to Rajadhyaksha and Willemen (1994:354), 'a propaganda film dedicated to Nehru and trading on the resurgence of nationalist sentiment in the wake of the India-China war of 1962 which provides the film's setting'. The patriotism of the film was enhanced by songs sung by the popular playback singers Mohammed Rafi and Manna Dey.